Introducing...
SoundNote
A collaborative transcription editor, featuring real time word highlighting during playback, advanced collaboration features and word level comments.
SoundNote is based on our Ichograph speech-to-text model.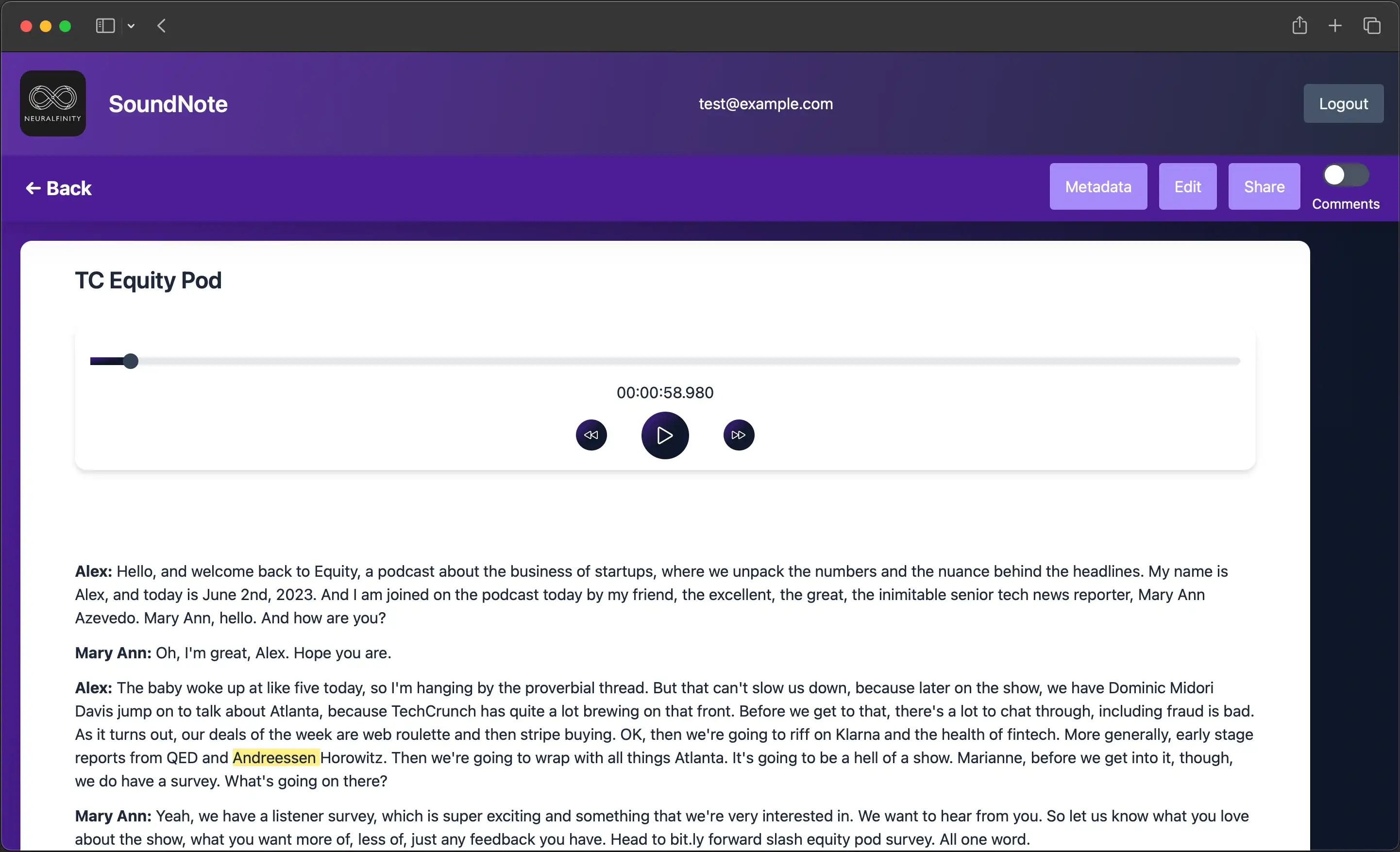 Collaborate on your transcripts
SoundNote has what you need
The first transcription app that is made for your team.
Accurate Transcripts

Thanks to our Ichograph speech-to-text model we can offer best in class transcription performance, for both English and German audio sources.

Word Level Commenting

Ever wandered what your colleague's comment was actually referencing? Wonder no more. We implemented word level commenting to make sure you are not just on the same page, you're looking at the same word.

Real Time Word Highlighting

Easily read along and make changes while you listen: Every word is highlighted as it is played back. So in the rare cases where the transcription might have an error, it is super easy to fix.
Get notified when we're launching.
SoundNote is now in private beta, but will launch shortly. Be the first to be notified: